Deadfall (coming Dec '23)
Max Ferguson
First edition
hardcover.
136 pages, 20 x 16 cm
︎Preorder only price £25
︎Preorder book and print £35
all preorders are signed.


Deadfall is the second book from Max Ferguson, and his imprint Oval Press. It is a photographic novel that weaves together literature and photography, inviting the reader to slide in free-fall through the life, dreams and memories of its faulted protagonist. We follow him back to a small village in rural France, apparently devoid of life, where he struggles to write, smokes too much weed and comes to terms with his isolation and insomnia. What is he running from and why did he turn up in the small village in the middle of nowhere unannounced?


book and print, preorder special £35



print is a 6x7in edition of 100
Whistling for Owls
Max Ferguson
First edition, clothbound,
hardcover.
84 pages, 19 x 15 cm
SOLD OUT
PDF free here


Whistling for Owls is the debut book from Oval Press and London based photographer, photo editor and educator Max Ferguson. It is a delicate story of photographs and text. Coming from a place of truth Whistling for Owls hovers between France and London; memory and imagination; truth and lies.

"In the end, what is significant is the way that Ferguson offers images that frequently move beyond their own physical limitations as flat images by extending out to our senses and our memories."
1000 WORDS MAGAZINE
"The short texts punctuating the publication enhance its mystery. The prose is ambiguous and poetic, inciting us to develop a loose narrative of our own also inspired by the images."
BRITISH JOURNAL OF PHOTOGRAPHY
"Not only does this invoke a poetic framing but evokes an unavoidable sadness too, blanketing the work in a cloud of longing. It is as if Ferguson has sat down at a piano to play something in a minor key, practising a few notes before starting in earnest."

C4 JOURNAL
"His images have beautiful melancholia, coupled with his pensive words and clever use of type throughout the work. I am astounded by his ability to use his voice and eye in such a masterful way."
NEAREST TRUTH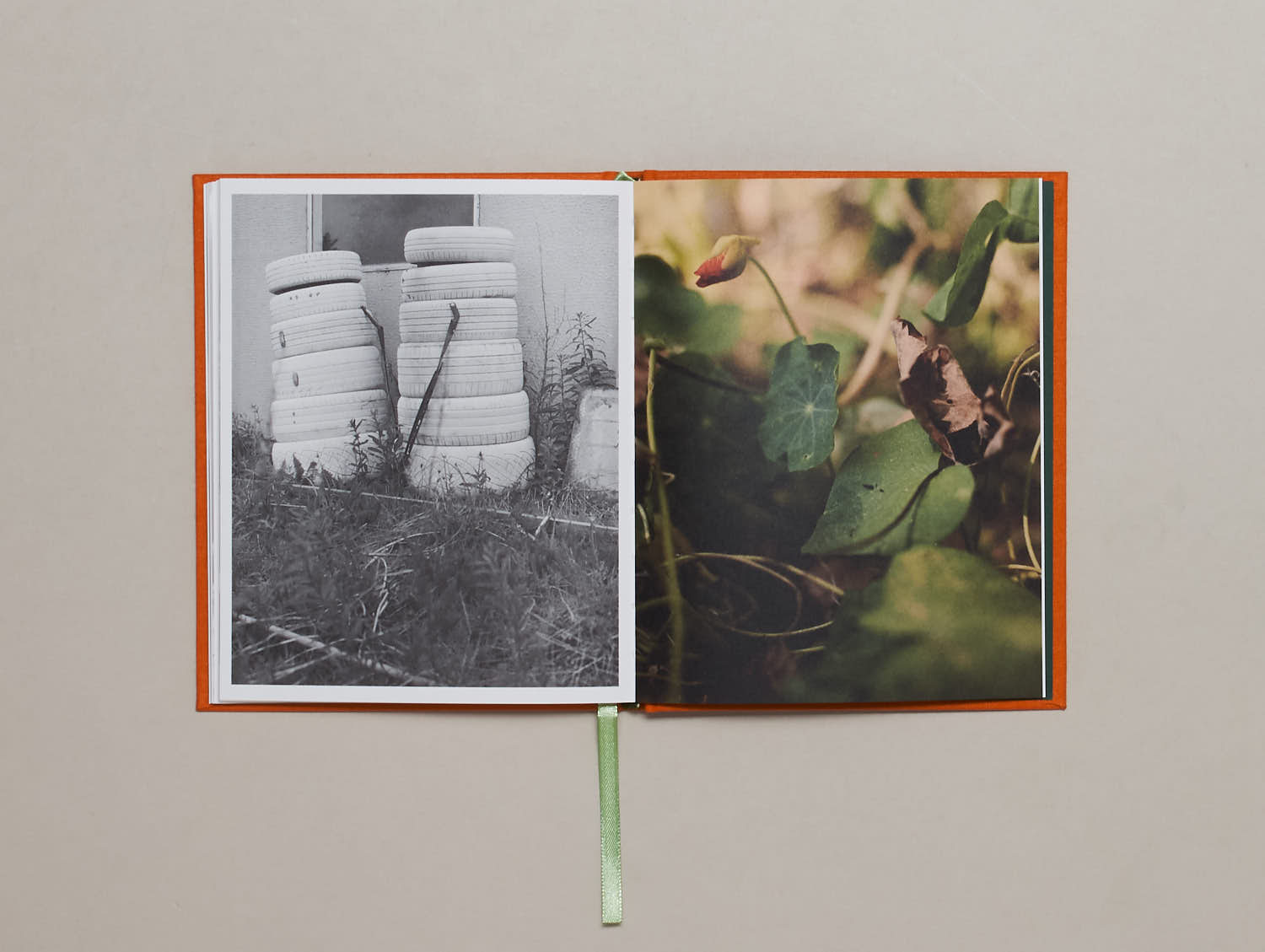 Whistling for Owls
Print 1
Max Ferguson

12 x 10" Hand Print
signed & numbered
edition of 10 + 2ap

︎ £100




Whistling for Owls
Print 1
Max Ferguson

10 x 8" Hand Print
signed & numbered
edition of 10 + 2ap

SOLD OUT



Whistling for Owls
Print 2
Max Ferguson

12 x 10" Hand Print
signed & numbered
edition of 5 + 2ap

SOLD OUT



---

To contact Oval Press please message us on instagram